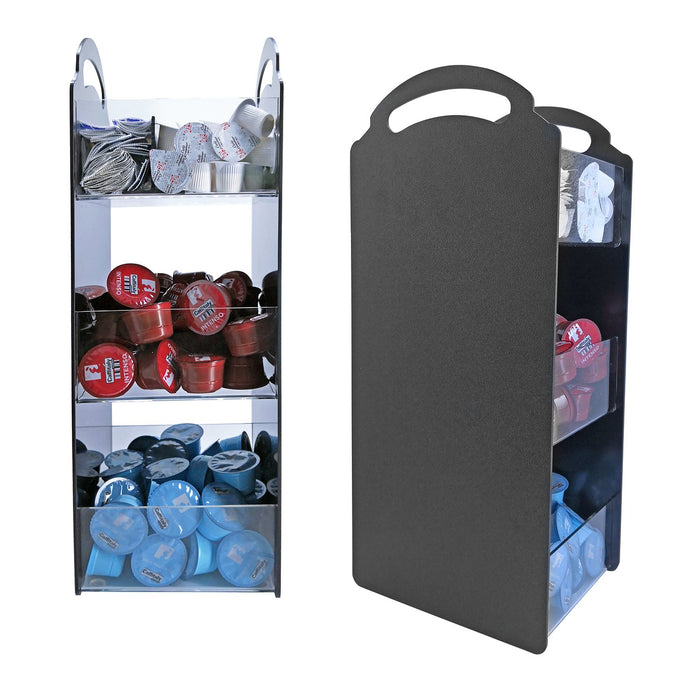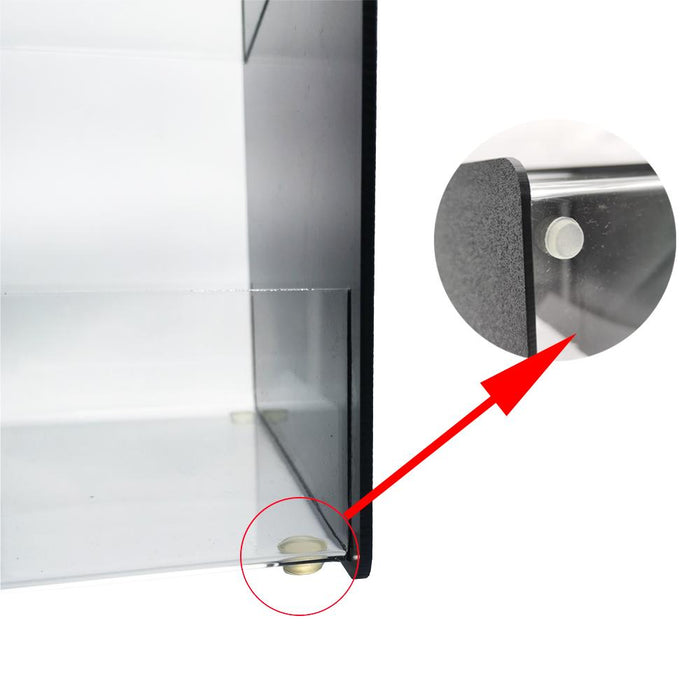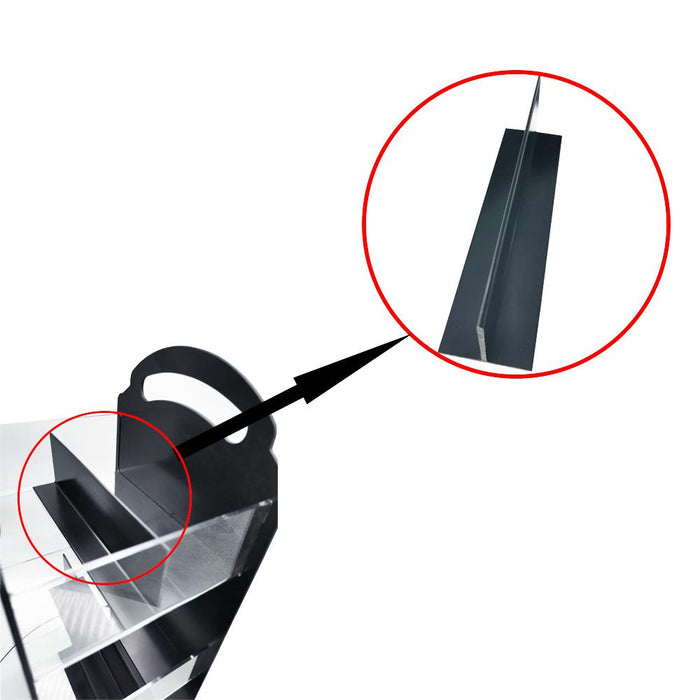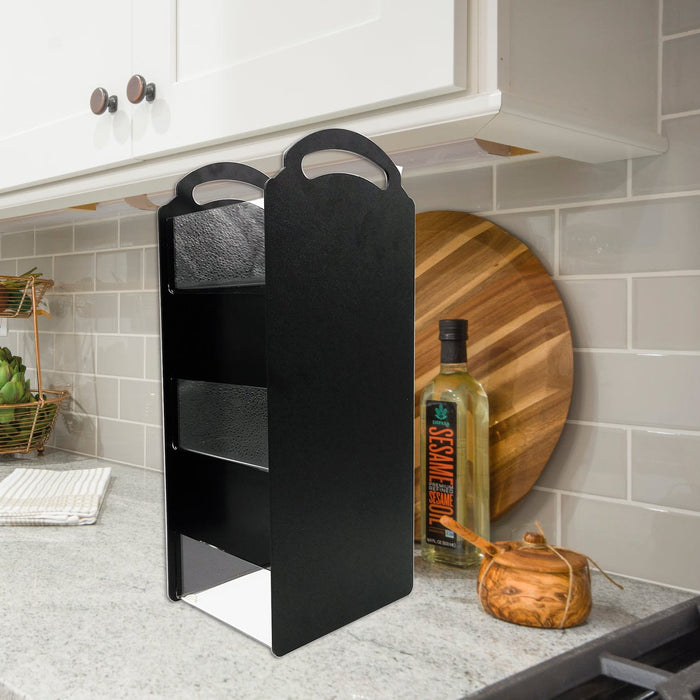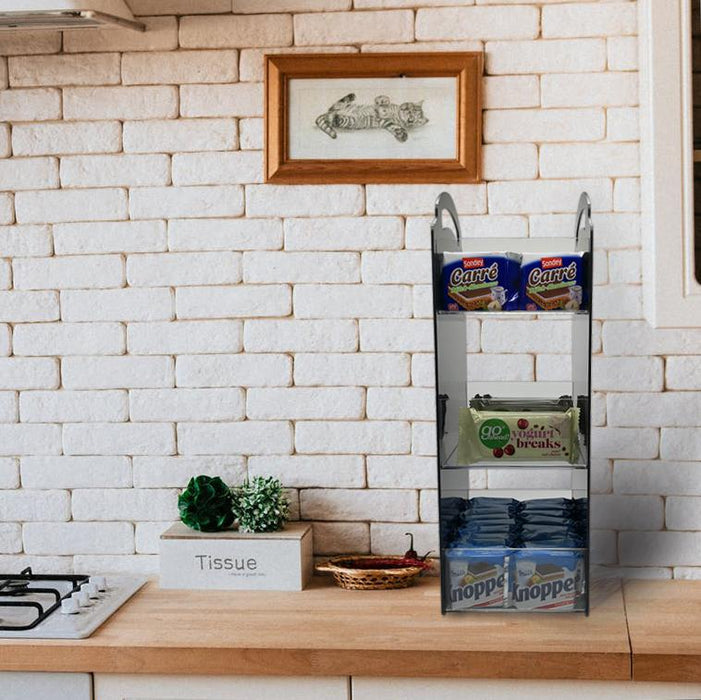 Coffee Condiment Snack Organizer, Dividable Compartments for both Office and Home use
HAITIAN Coffee Condiment Snack Organizer is an rack with practical functions and modern design perfect for home or office. HAITIAN pantry snack organizer has three layers with 3 dividers - one divider for every shelf,which allows to freely store your tea bags, sugar packages or snacks in different space size. You can use it as breakroom organizer, kitchen snack organizer or in coffee shop condiment station.
Sturdy & Durable – this organizer is made of 3mm thick textured ABS plastic sheet and clear Perspex
Easy Cleaning – clean with mild detergent and machine washable
Flexible Arrangements – with one divider for every shelf, you may put 3 to 6 kinds of k-cups, creamers, tea bags, sugar packages or snacks in the different compartments of this holder
Stable – Bottom silica gel grippers keep unit in place
Used both in office and home – organize a coffee station in the break room, on an open counter area in the kitchen. Widely used in coffee shop, buffets and party
Weight:4.95 pounds
Product Dimensions:20 x 4.2 x 18.2 inches
The price does not include tax. More details please check the Tax Policy down below.