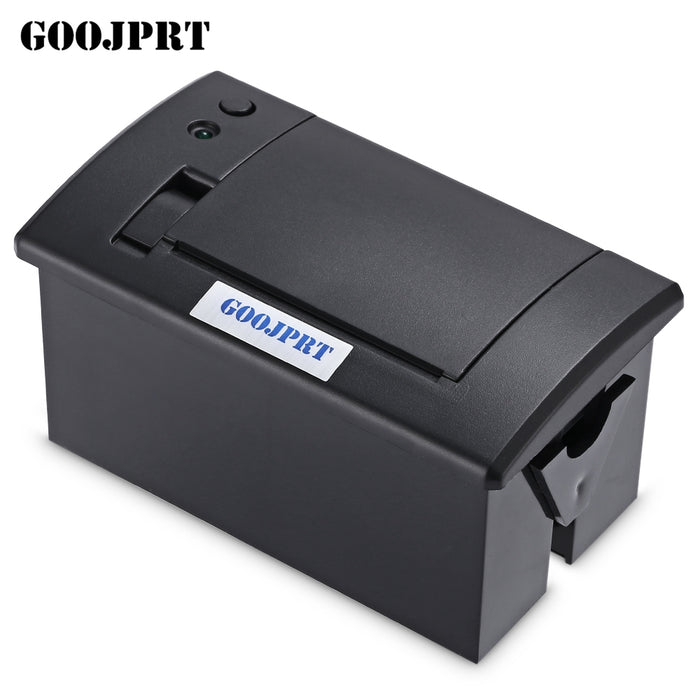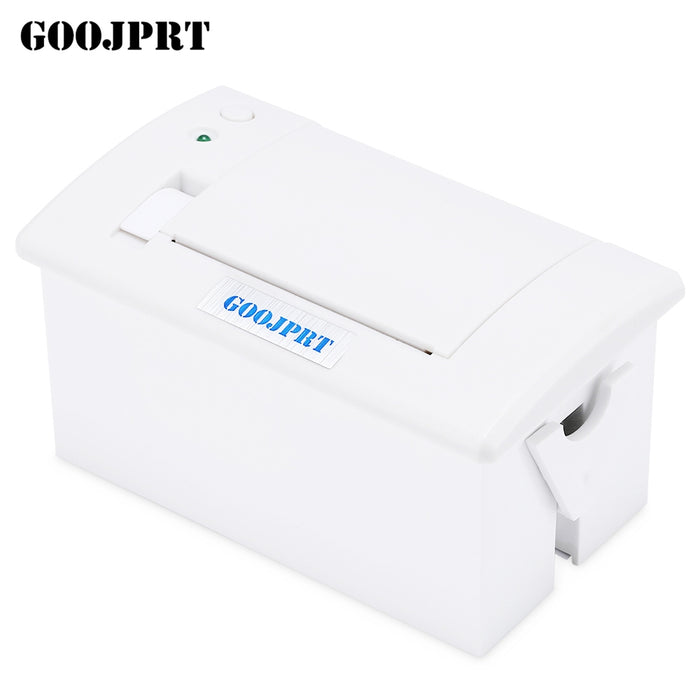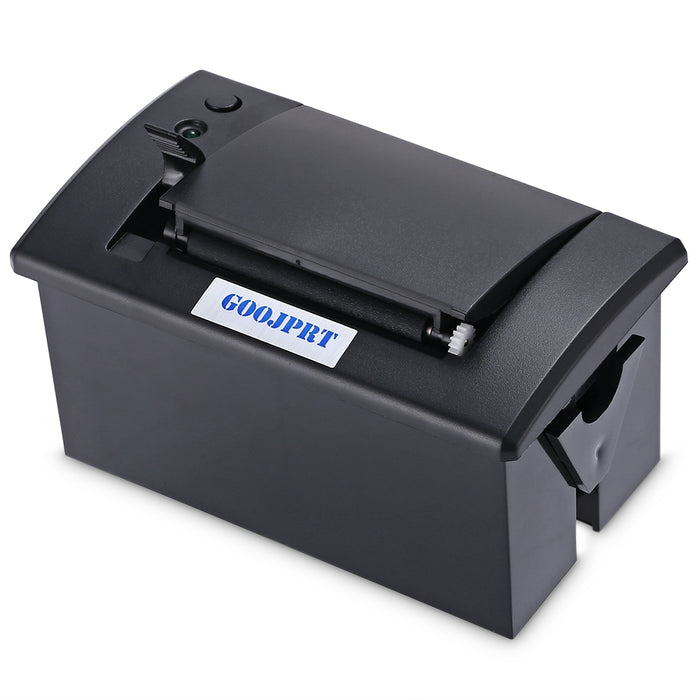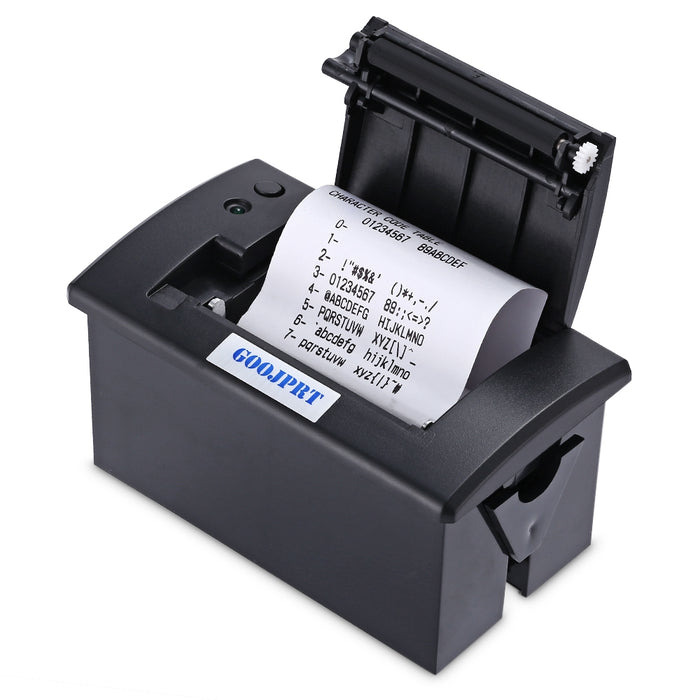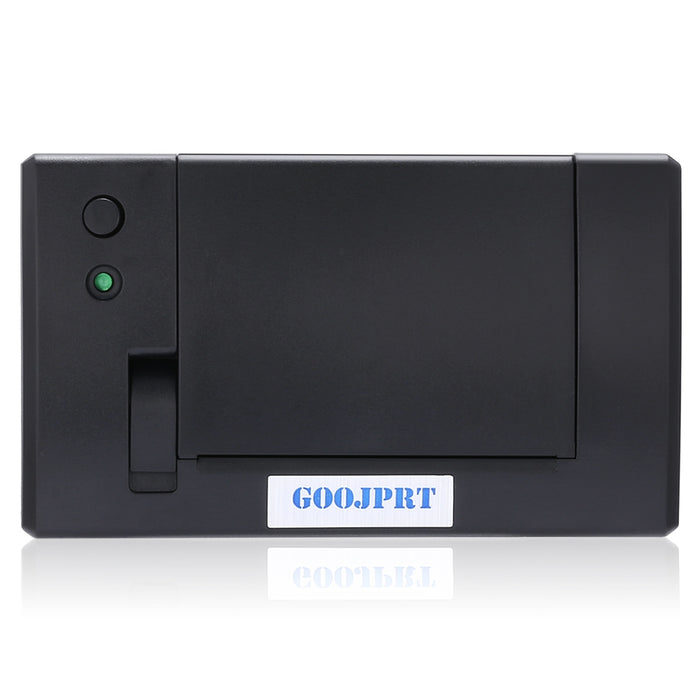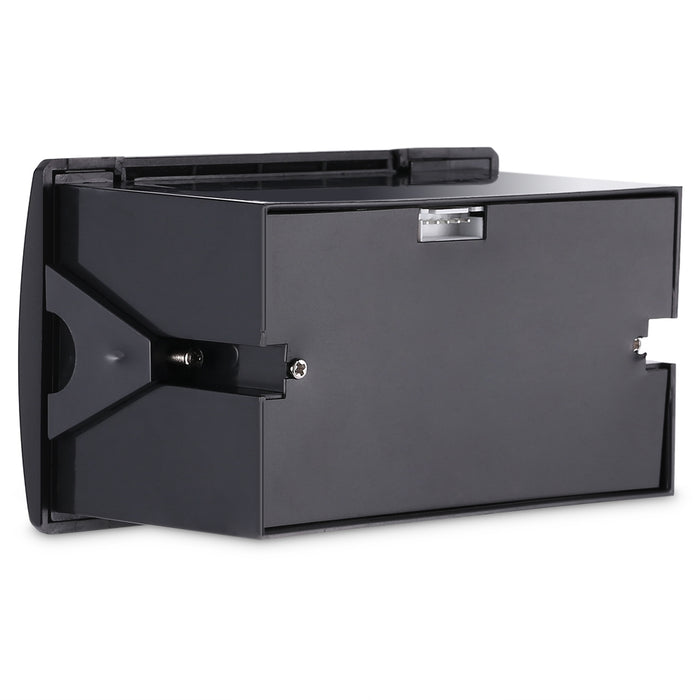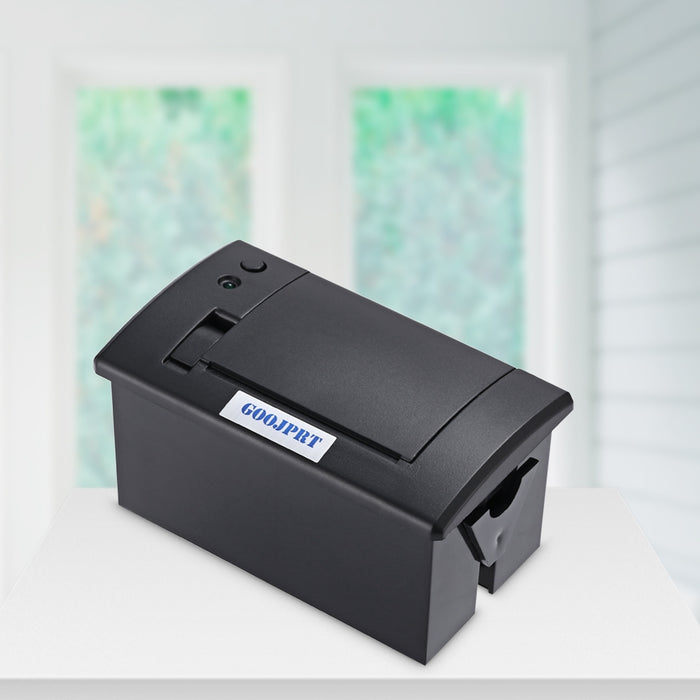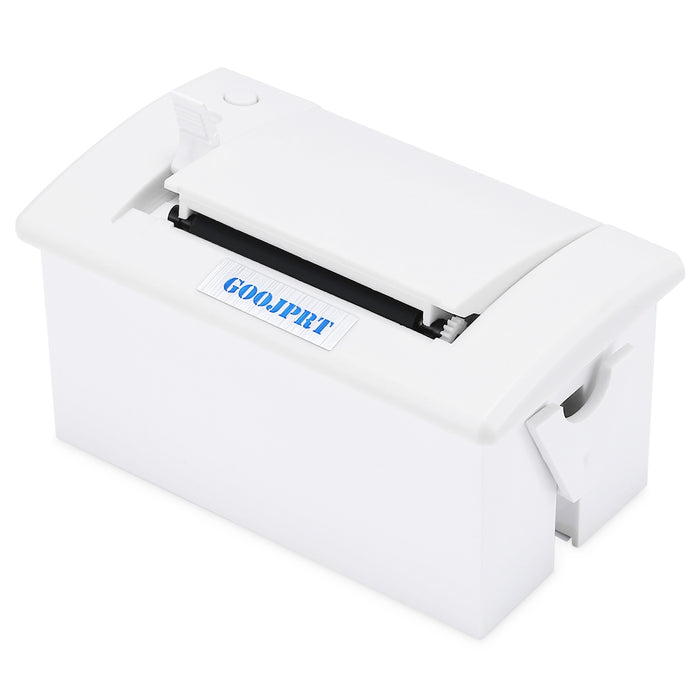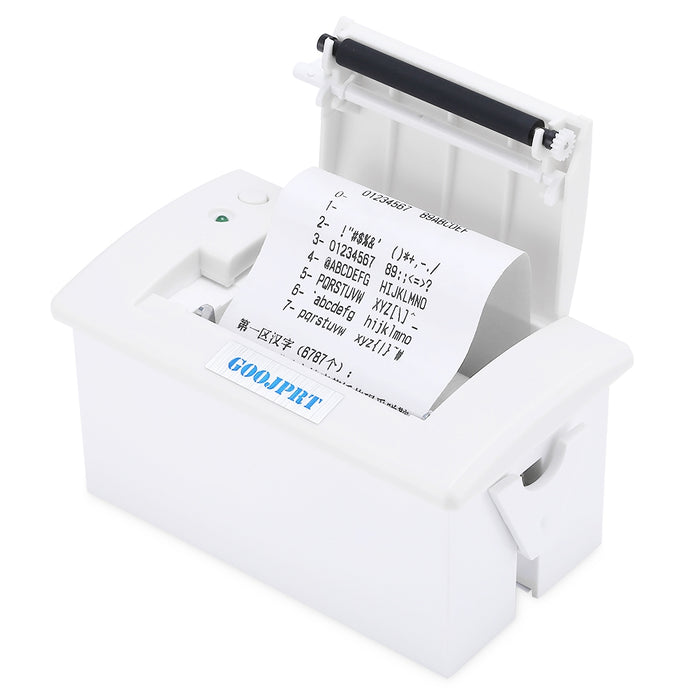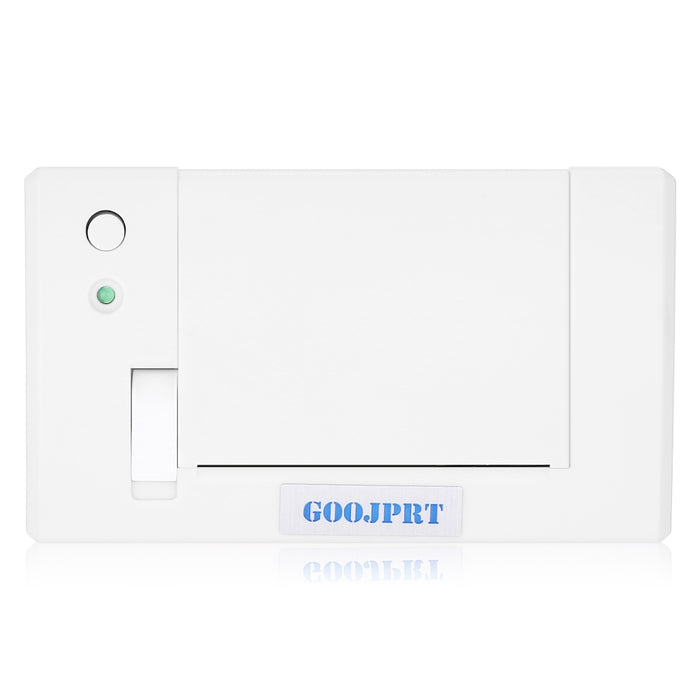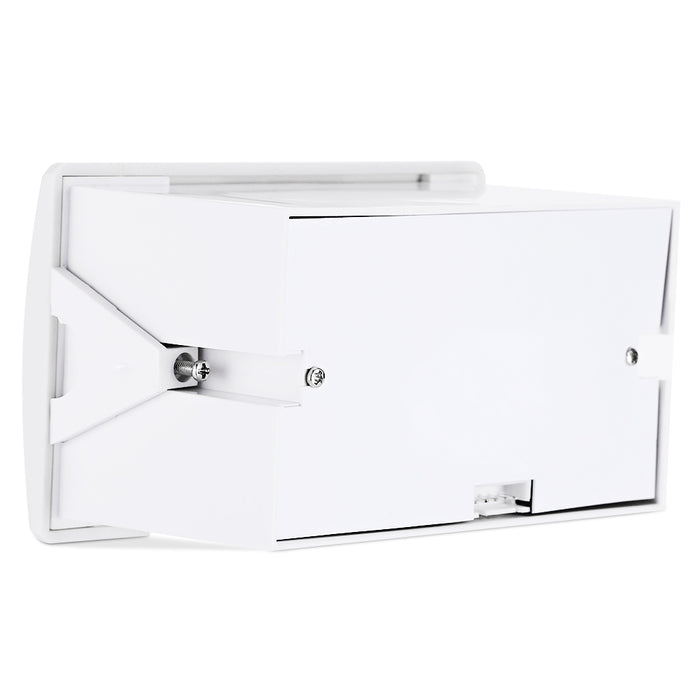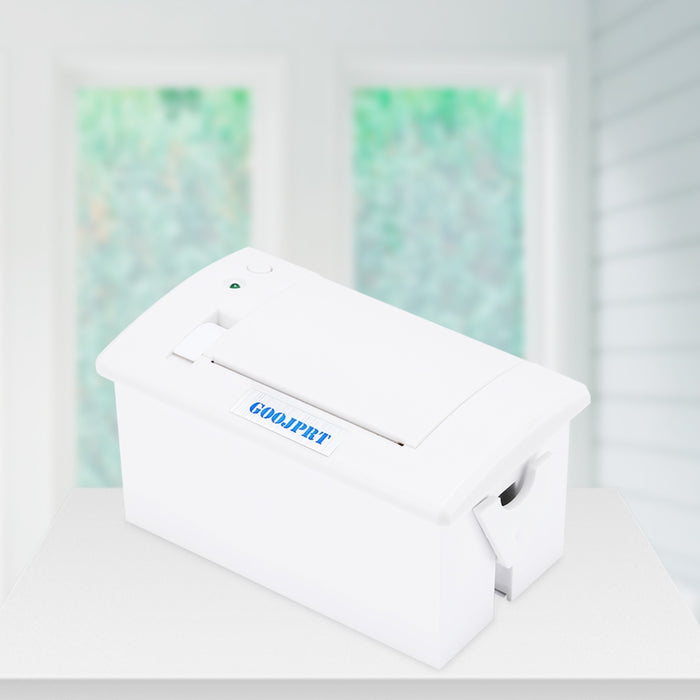 GOOJPRT QR701 Embedded Receipt Thermal Printer TTL
Descriptions: 
This
GOOJPRT QR701 embedded receipt thermal printer TTL
is compact, simple, and cost-effective.
With excellent connectivity, it is widely used in shopping malls, supermarkets, hospitals, restaurants, banks, gas stations, road and bridge toll station.
Easy to set up and operate, it will work perfectly with your devices, make printing more convenient than before.
Features at a glance: 
- Beautiful appearance with mini shape, practical and convenient
- Easy paper structure and replace the paper body from the front panel, easy for operation
- Low noise thermal printing, do not bother the others, create a quiet environment
- Optional different interfaces
- Very easy to embed in a variety of different instruments
- Supports ESC/POS print instruction set
Parameters: 
- Printing method: Thermal dot printing
- Printing speed: 50 - 80mm/s
- Resolution: 8 points/mm, 384 points/line
- Effective print width: 48mm
- Character set: ASCII, GB2312-80 (Chinese)
- Print font: ANK: 8 x 16, 9 x 17, 9 x 24, 12 x 24, Chinese: 16 x 16, 24 x 24
- Paper type: Thermal paper 57 x 30
- Paper width: 57.5 +/- 0.5mm
- Roll diameter: 39mm (max.)
- Interface: Serial TTL/parallel/USB
- Embed depth: 50mm
- Power: DC 5V - 9V/12V
- Mounting port size: 103 x 57mm
- Operating temperature: 5 Deg.C - 50 Deg.C
- Working humidity: 10 percent to 80 percent
- Storage temperature: -20 Deg.C - 60 Deg.C
- Storage humidity: 10 percent to 90 percent
How to roll: 
1. Open the printer cover;
2. The paper roll is placed on the reverse side;
3. Cover the printer cover so that the paper is slightly exposed.
Note: 
Before installing the printing paper, tear off the adhesive tape on the paper roll to prevent any foreign matter from remaining to protect the print head.
Type: Thermal Sensitive Resistance
Package weight: 0.188 kg
Product Size(L x W x H): 11.10 x 6.50 x 5.70 cm / 4.37 x 2.56 x 2.24 inches
Package Size(L x W x H): 15.00 x 13.70 x 8.20 cm / 5.91 x 5.39 x 3.23 inches
Package Contents: 1 x 58mm Embedded Receipt Thermal Printer, 1 x Communication Cable, 1 x CD